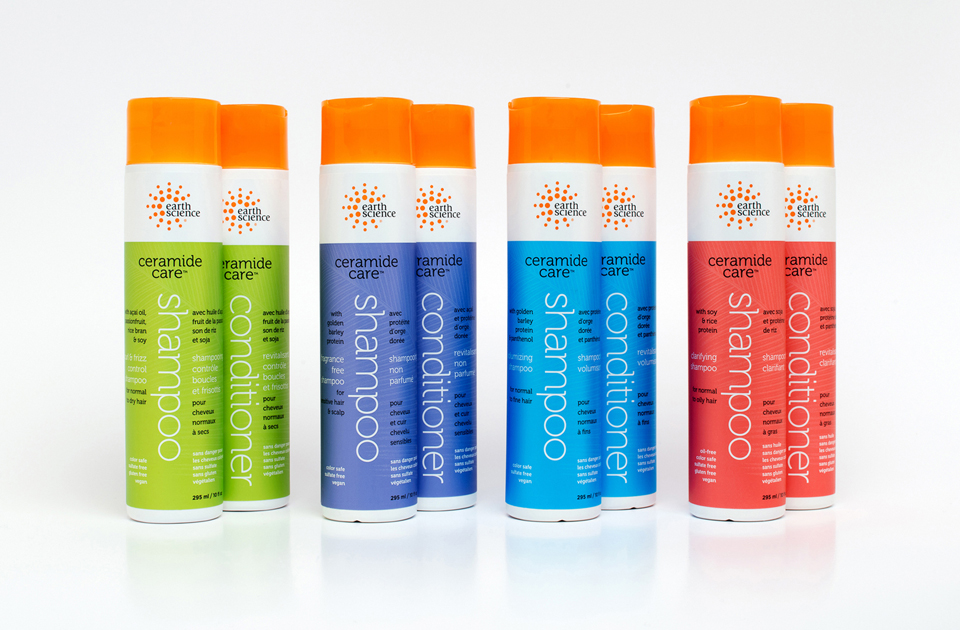 The assignment was clear: Promote Ceramide Care™, a ground-breaking new formulation for natural haircare products. Appeal to 18-33 year-old millennials shopping in Whole Foods and the natural channel. Accommodate French and English benefits copy. And create fun, vibrant, standout packaging that was different, progressive, fresh, and that would exceed industry expectations.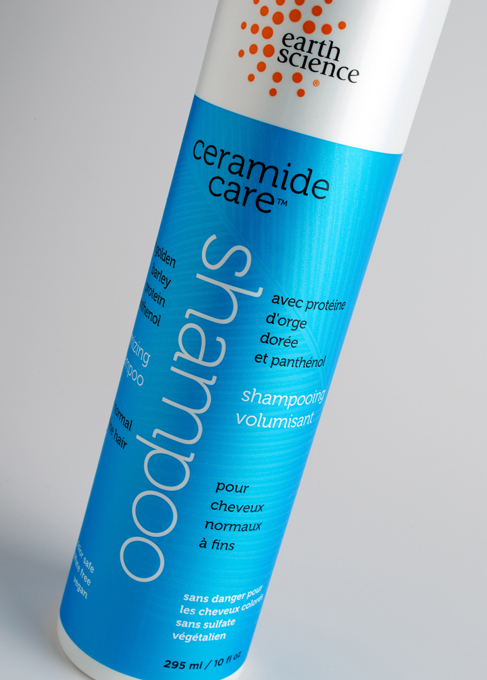 Millennials gravitate to authenticity and information. We did a deep dive into the product qualities and discovered what would become the graphics. The key attribute of these new products is their use of Ceramides. Simplifying the explanation of one approach used in its manufacture, the process of the synthesis of ceramide begins with the condensation of palmitate and serine. Palmitic acid mainly occurs as its ester in triglycerides, especially in palm oil. Serine is first obtained from silk protein.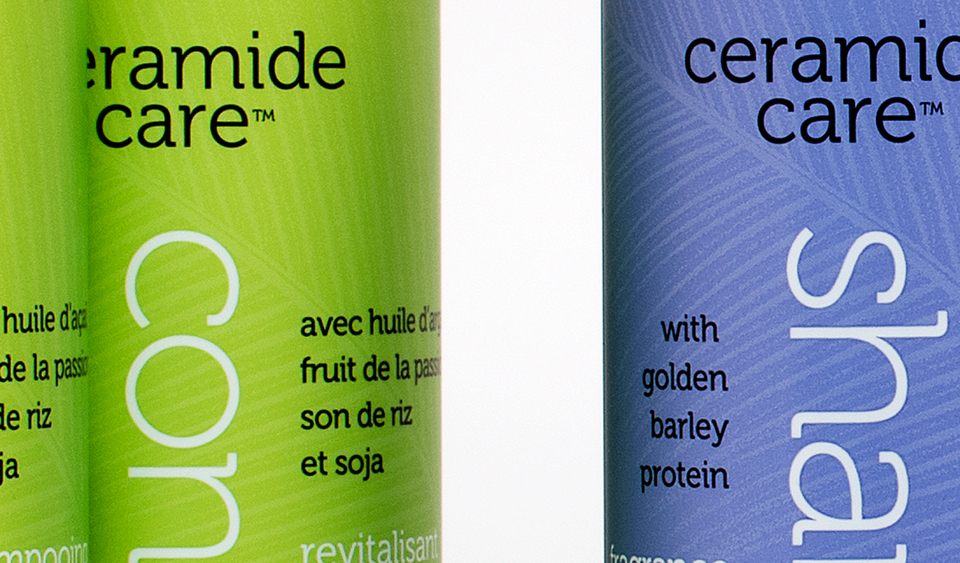 We used "palm" and "silk" as inspiration for the graphics and reproduction techniques applied to the containers. "Palm" was shown by using "ghosted" palm leaf images. "Silk" was made by using metallic inks printed on pearlescent film which created a shimmering look and a soft touch. Vertical type was used to clearly differentiate the word "shampoo" from the word "conditioner." This is important when consumers are in a shower and cannot see clearly. And this design device allowed us to cleverly divide the French from the English copy.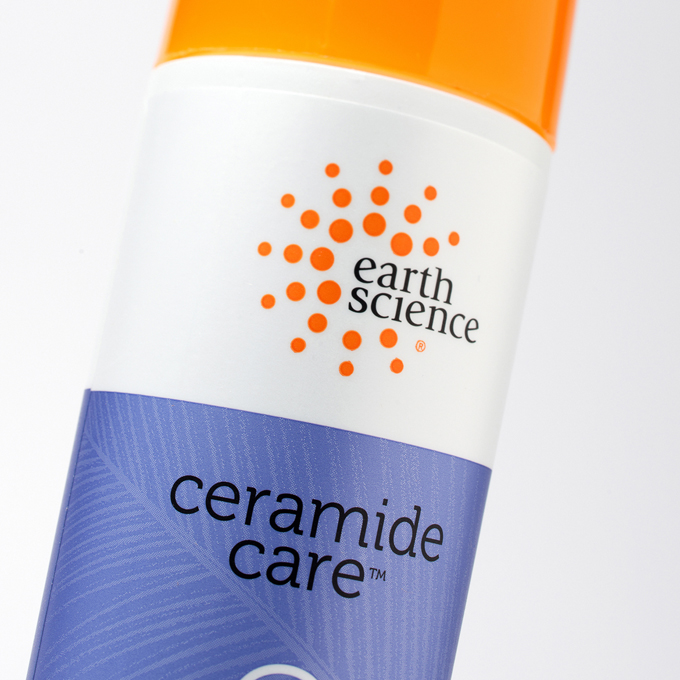 After the project was completed, Dion Label Printing spotlighted the Earth Science package as an example of packaging excellence and to show their ability to recreate high end packaging art.
"Ceramide Care," trademark, and packaging ©2016 Earth Science Naturals.