We are inevitably surprised and pleased when a client shows up in our own backyard, in this case neighboring Santa Barbara. Our clients are usually based elsewhere in the country. So we looked forward to working with the former king of ice cream in the southland.
The overall company objective was to rebuild the venerable 60 year-old brand after years of declining sales. This was a company-wide activity but an emphasis was placed on new packaging. Among other things, our research showed that consumers of super-premium ice creams owned a growing preference for products with pure, simple, identifiable ingredients. And as we discovered, McConnell's was in the enviable position of being able to capitalize on the desire of consumers for simpler and healthier food without having to do anything differently in how its products were manufactured.
This was an exceptional opportunity and we pitched the client on taking advantage of this new information. As differentiation of a product from its competitors at many levels is a key to success, we proposed completely new product positioning, branding, and packaging. The client agreed and the result you can see here.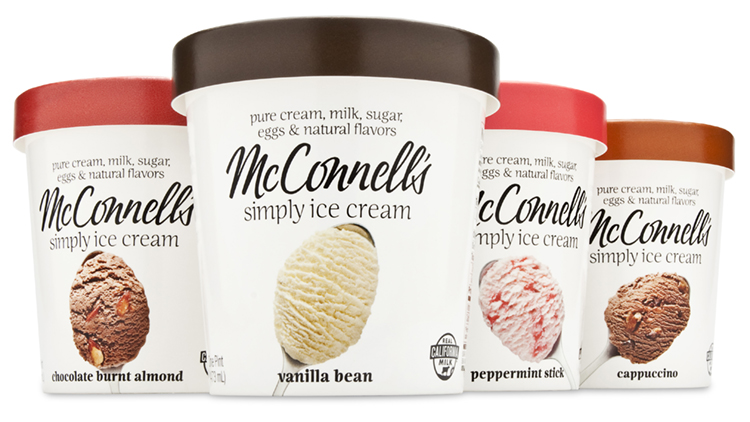 old packaging