Patti's Pickledilly Pickels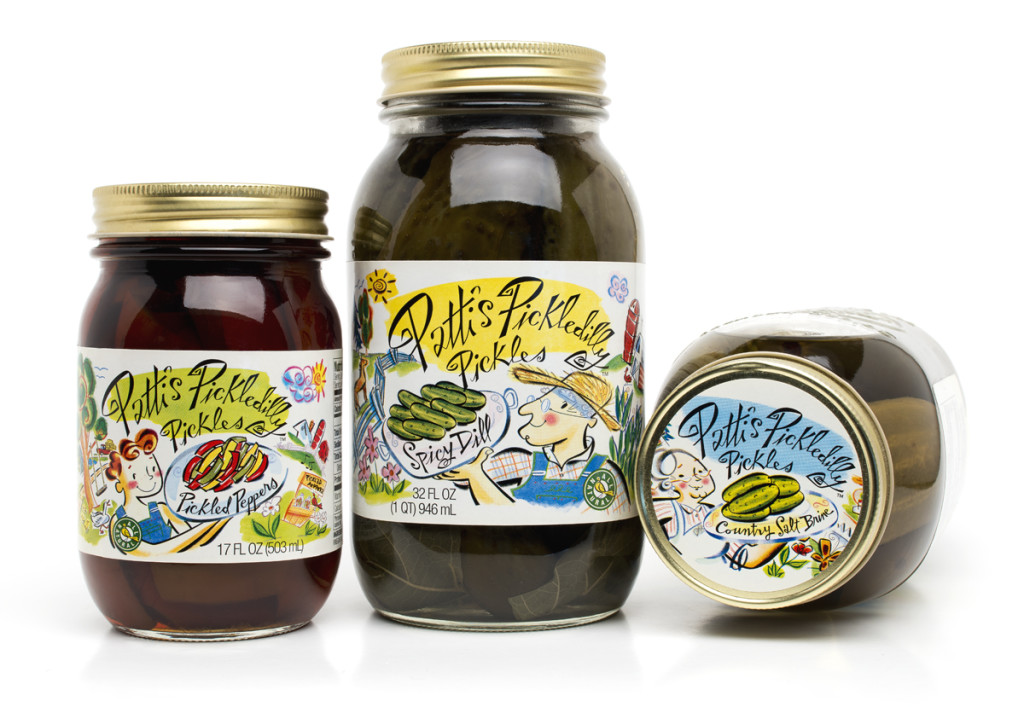 We were approached by the client, who had a rudimentary business plan and an authentic old family farm brining recipe from Iowa. The design team studied the competition, the consumer preferences for fancy pickles, and current market sales data.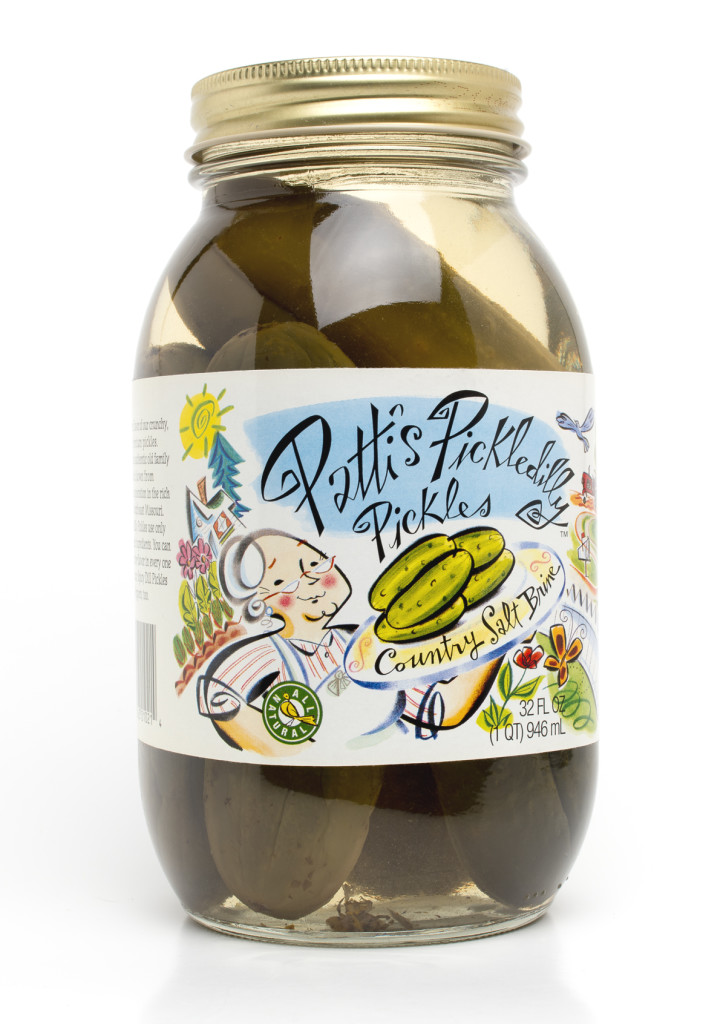 The team determined that these pickles would benefit from strategic innovation, creating branding and packaging that reflected their heritage as well as positioned the product line to appeal to an upscale gourmet foods consumer. The resulting design uses snappy colors and lively images of images of farm life to create a strong and compelling visual storyline.