Kashi
Long before Kashi became ossified by Kellogg's corporate culture, the company's entrepreneurial spirit led to some pretty amazing packaging design. These cereal boxes are, granted, older samples of our work. But they vividly show the design team's creativity and versatility—attributes that have never changed.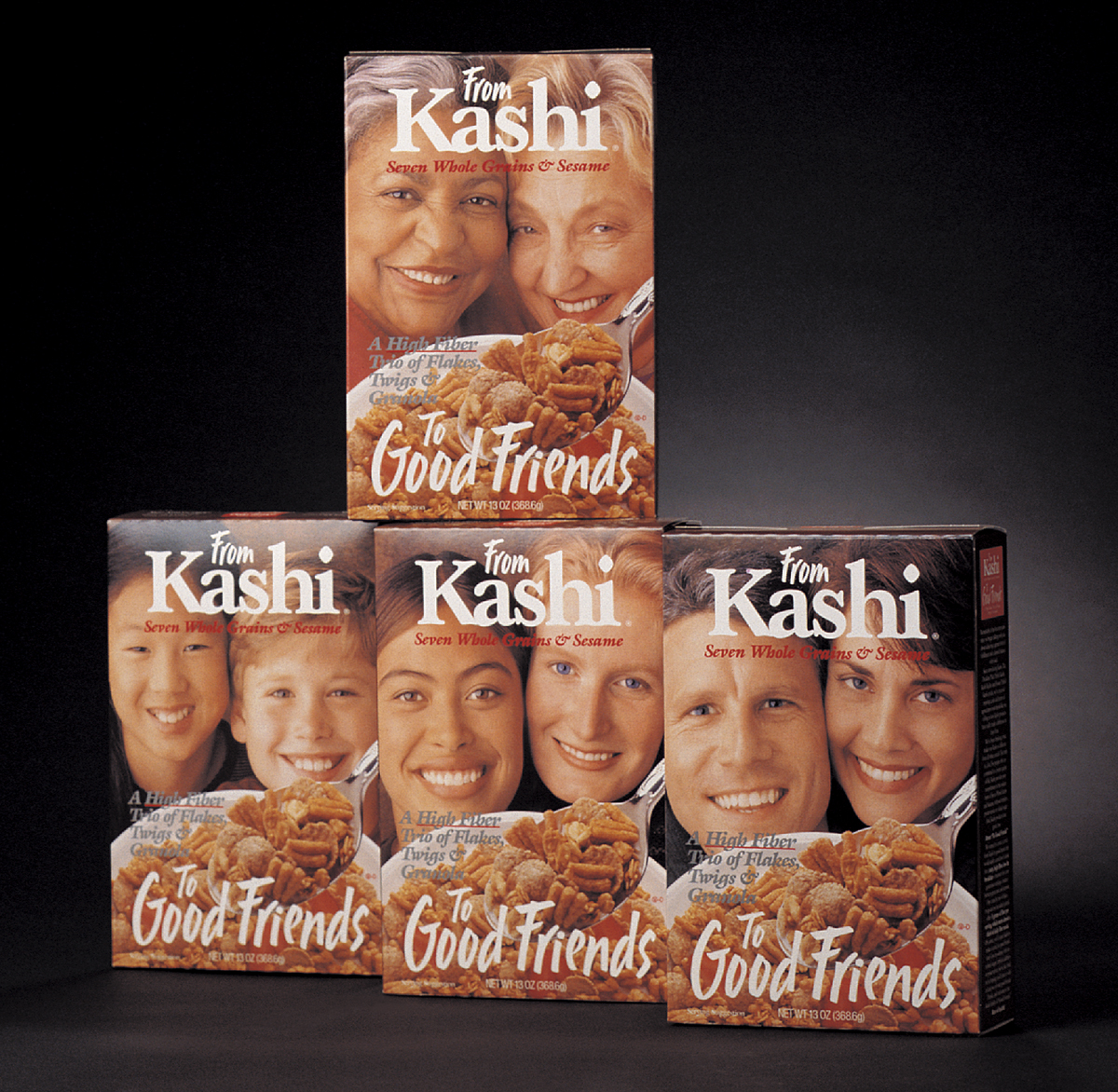 How do you build a line extension on the success of the country's best-selling natural cereal? (Also created by us.) You identify the notable equities and build on them. In this case, the use of real people conveying the sense of friendliness and healthiness that embody the spirit and guiding principles of the company.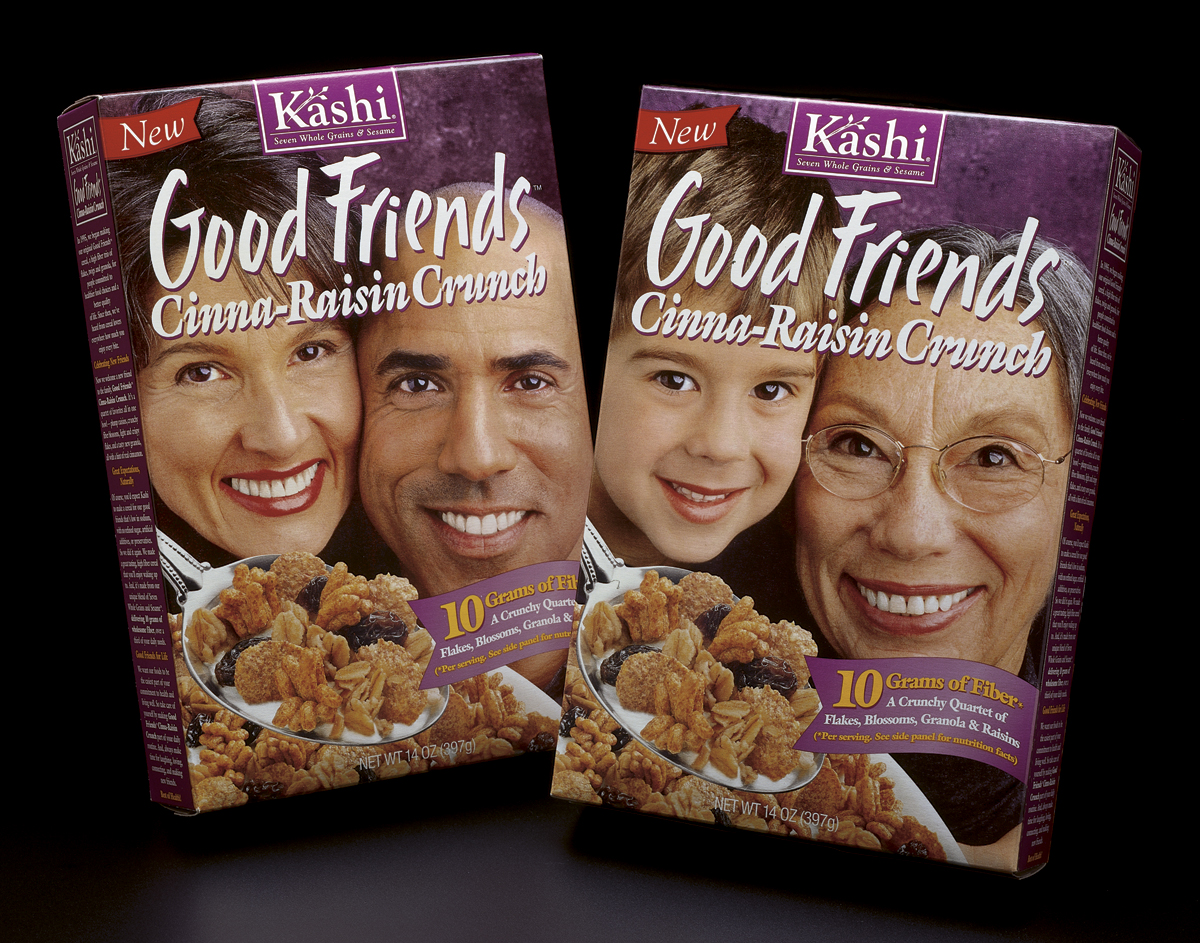 We were asked to breath new life into an old product that mixed different types of cereal. We positioned the product as "the cereal lover's cereal," added a downpour of cereal to allow easy identifying of contents and to create a sense of playfulness, and put in a blue sky with white puffy clouds to complete the fantasy.