Full of Life Flatbread Pizza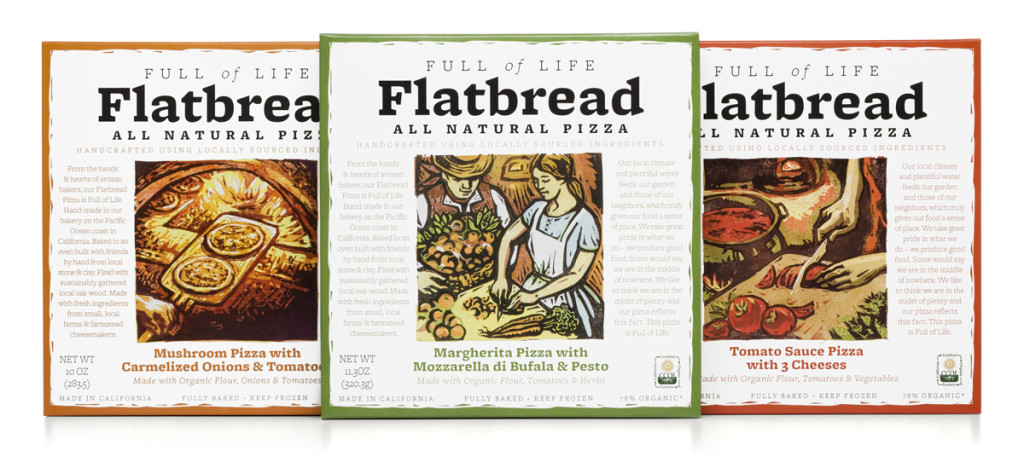 Full of Life Pizza is at the forefront of the slow food movement. They are 100% hand-crafted by artisan bakers, and certified Organic by C.C.O.F.
Their ingredients are sourced local farmers who promote sustainability. Nothing is compromised: the bakers, the local sourcing of ingredients, water supply, and even the wood-source, the wood-fired clay and stone oven, and the use of un-compromised all-organic ingredients.
The pizza is the direct result of a great desire to feed, nourish, and share. The goodwill, pride, and integrity of the people that make these products sets them apart from all other frozen pizzas. As artisan bakers who have a deep respect for the work hands do, they celebrate good flavorful, nutritious food that gives both joy and health.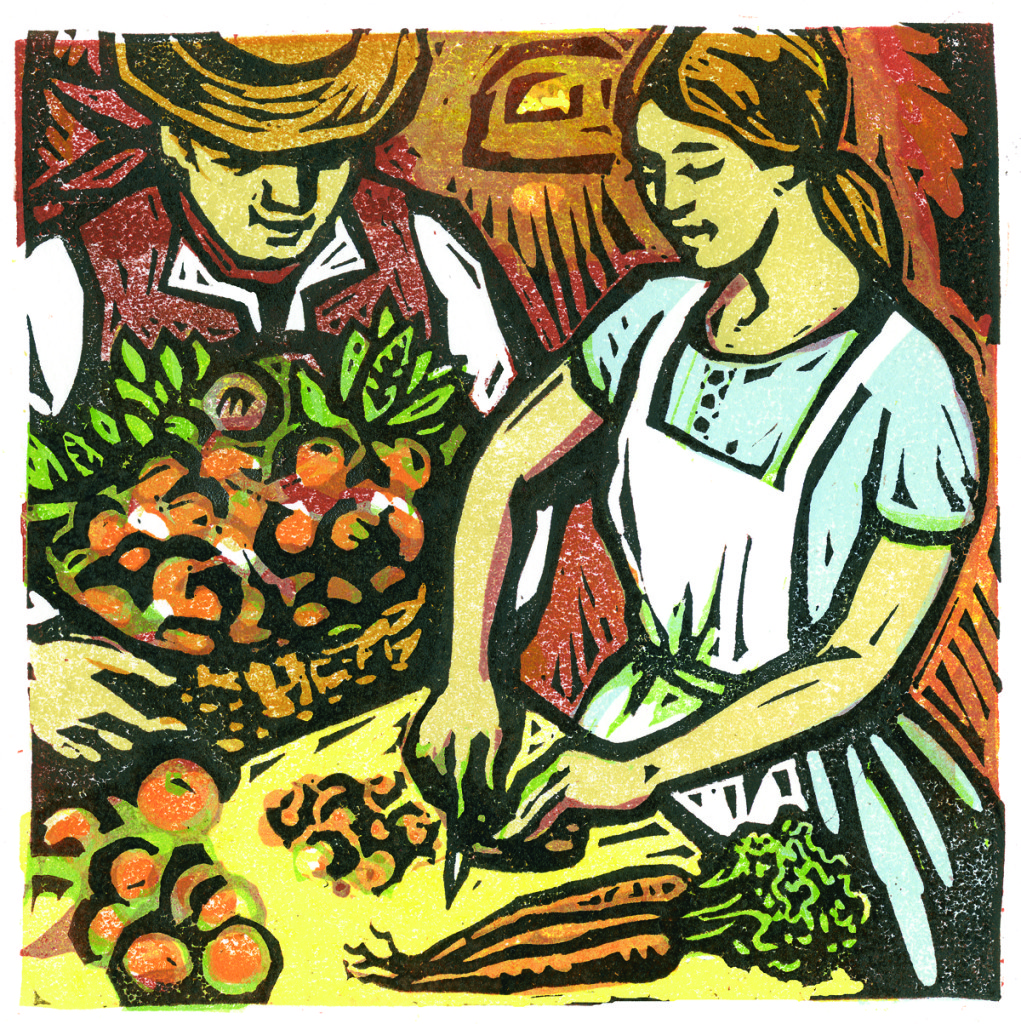 The goal of the strategic positioning, innovation, branding, and packaging was to convey the qualities of the wonderfully flavorful, high quality, premium hand-crafted artisan frozen pizzas and the skill of the artisan bakers.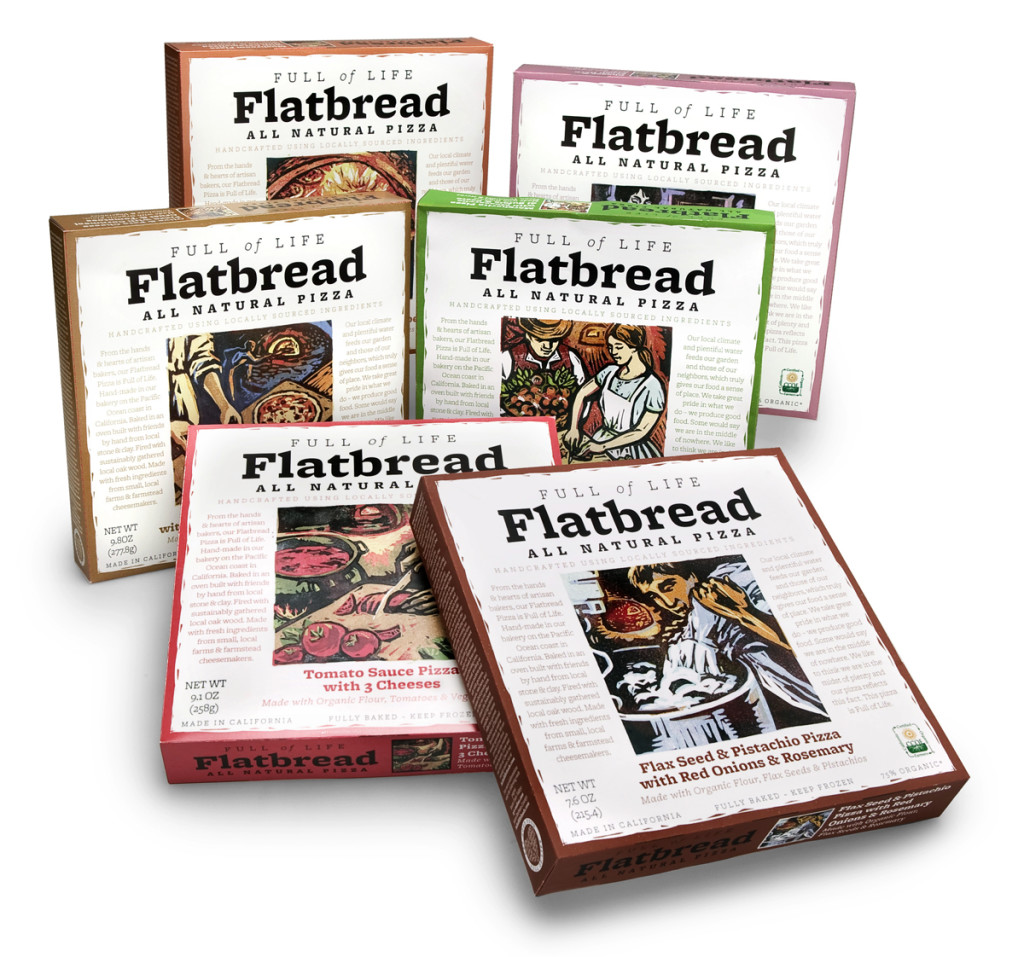 Special attention was payed to focusing the attention of the target audience—shoppers of natural foods stores and organic products—on the use of fresh ingredients and the handmade aspect of the product line.
Real woodcut illustrations were commissioned for each SKU. Painstaking attention was paid to color reproduction to bring out the beautiful handmade qualities of the artwork. Yet the printing was a very affordable 5 colors. The product has been well-received by consumers.