Falafel Republic
Humble falafel, the secret of the pharaohs and the faithful food of the Mediterranean, is now shared with the whole world.
Falafel Republic falafel, based on traditional Middle Eastern cuisine, is a blend of chickpeas, fava beans, onions, and exotic spices. While falafel may be a new food to some, it is believed to have originated some 4,000 years ago.
The packaging and branding agency created the product positioning, naming, branding, marketing, and package design of "the secret of the pharaohs." Exotic products are no stranger to the firm which is known for being able to take a new product concept and find its true place in the market.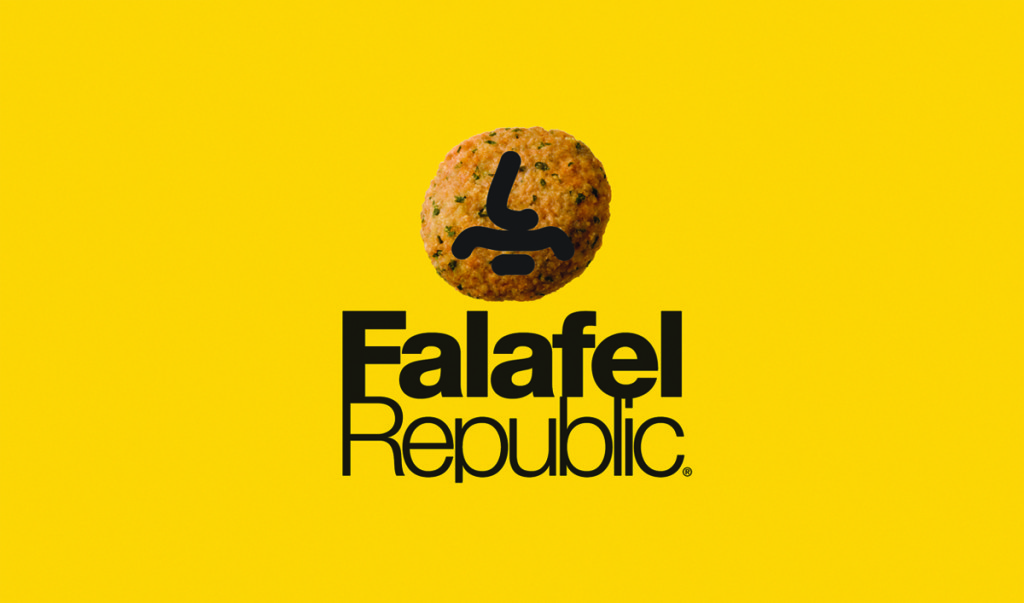 The client approached the agency with the idea for a falafel product, nothing else: no marketing ideas, potential sales, distributors, in short, just a falafel. The MOI team conducted a trend study and discovered that market conditions were good for such a product. Falafel shops and stands were popular in New York City and elsewhere, and falafel was popular with young professionals, a key demographic.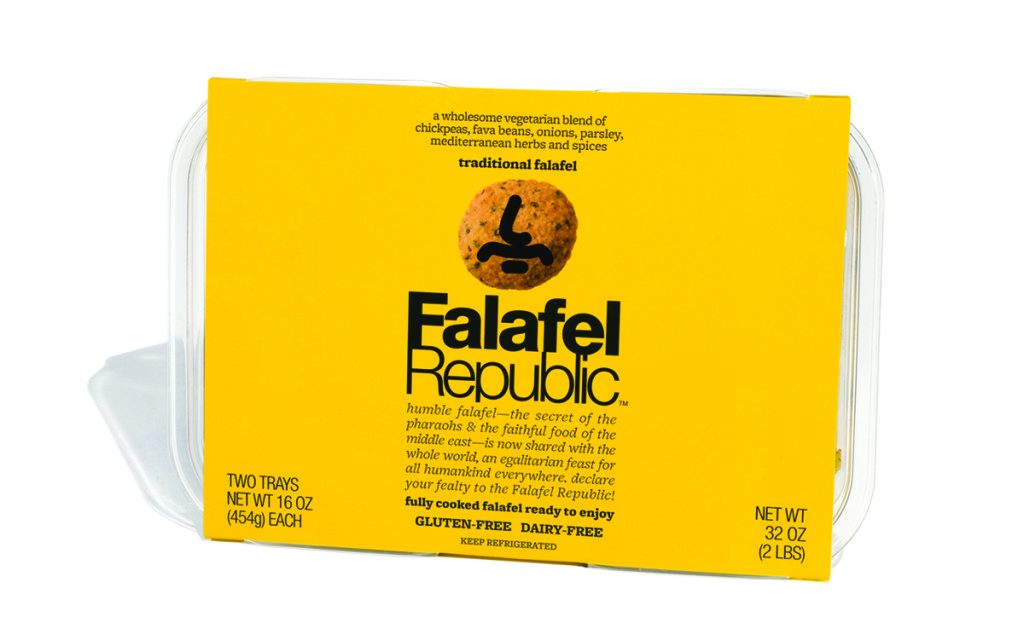 The challenge was the positioning of the product to the consumer. Where some agencies would have built product appeal around the fact that it was a vegetarian protein substitute to appeal to the natural channel, the agency felt that the appeal could be broader.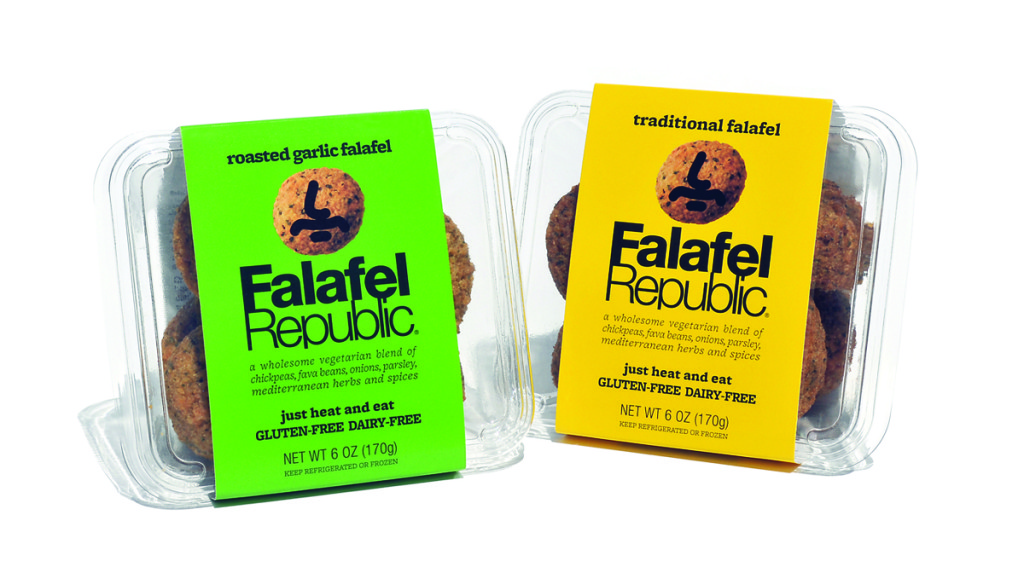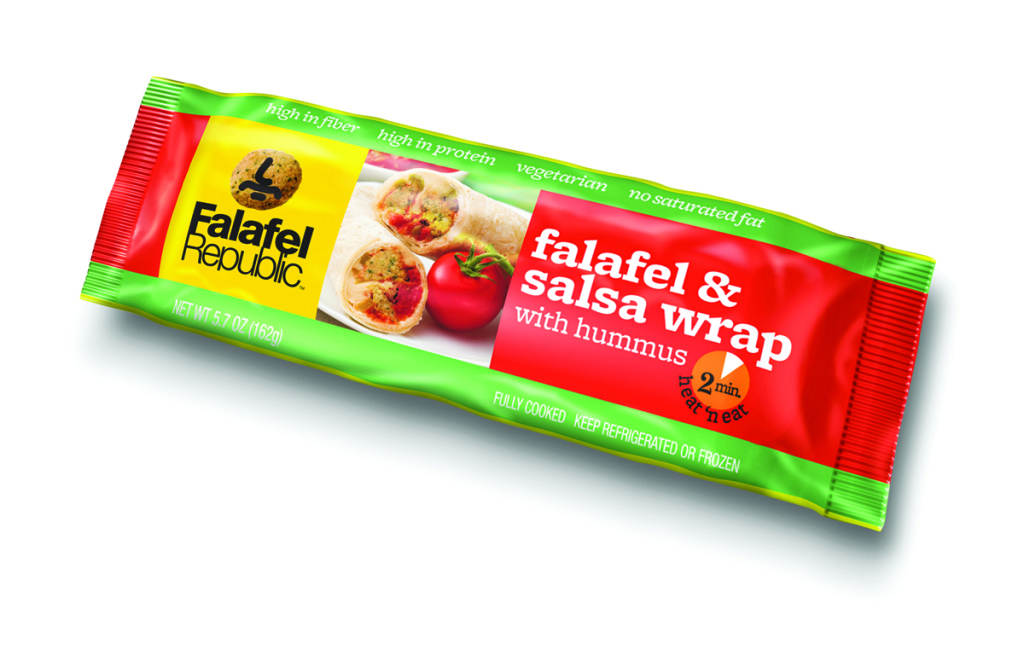 America's fascination with international food trends and authentic ethnic foods continues to grow. The firm learned that the street appeal of falafel was in its ethnic, middle-eastern origins as well as its inherent healthiness. But to capture the attention of our target consumer, it was key to appeal to consumer's sense of fun, fashion, and food.
These insights led the MOI team to create the "Falafel Republic," a fictitious state that offers an "egalitarian feast for all humankind everywhere," bringing vegetarian falafel into each household, pre-cooked and ready to enjoy.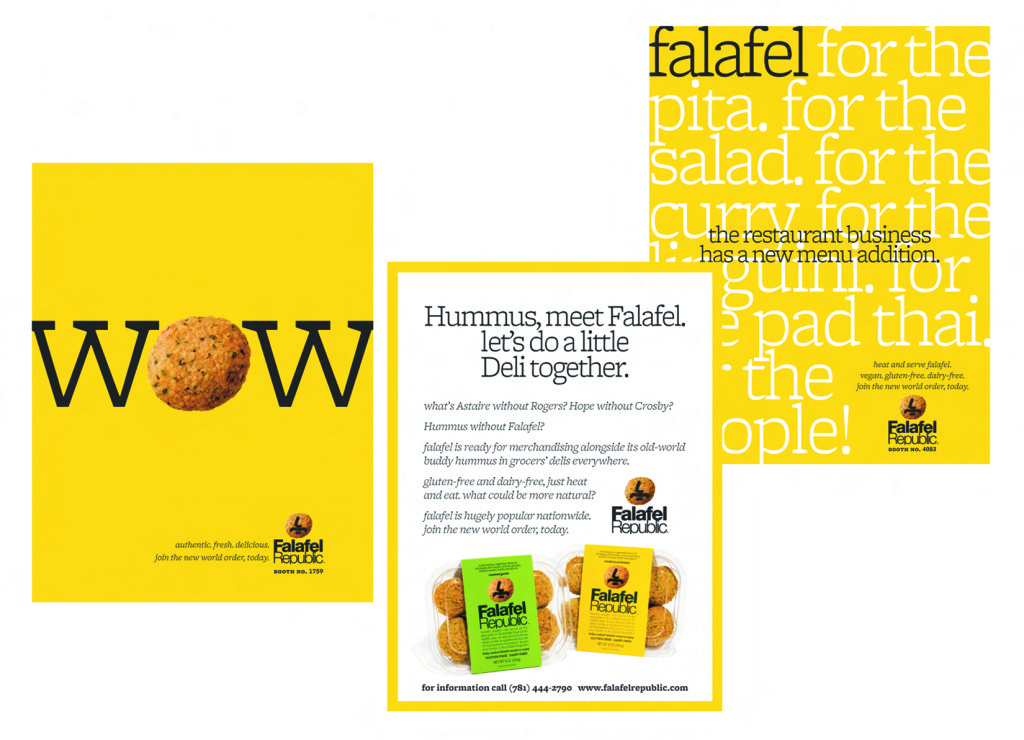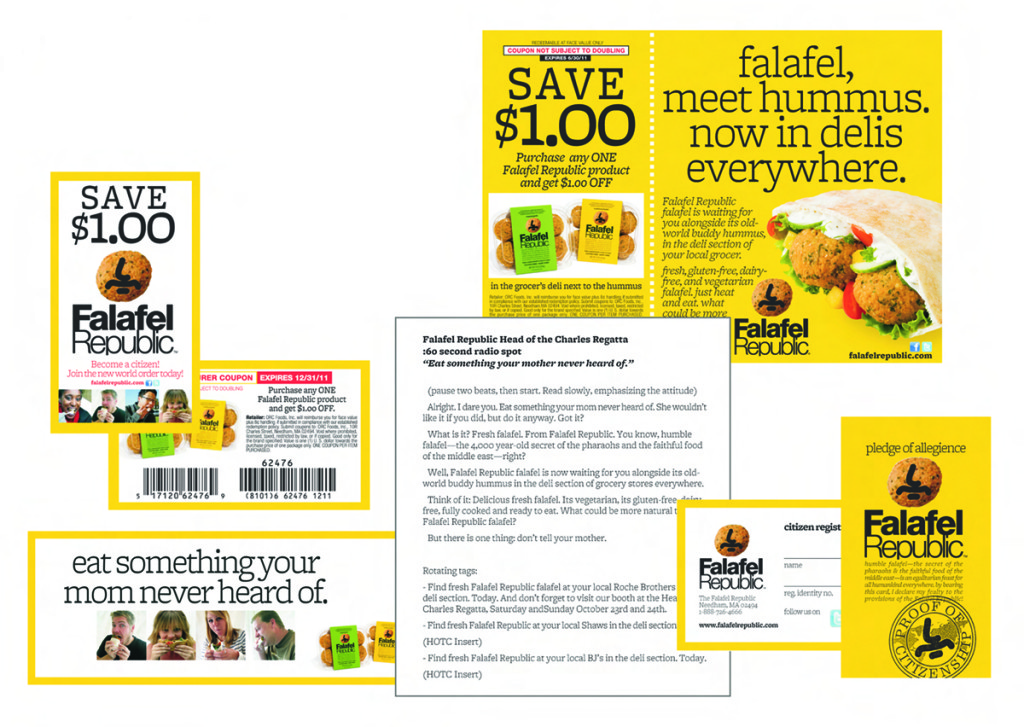 Using bright colors, contrasting fonts, a prominent creative story-line, and a bold falafel ball character, the branding and packaging convey the flair required to appeal to the consumer. A see-though container assures the consumer of the freshness of the product and creates appetite appeal.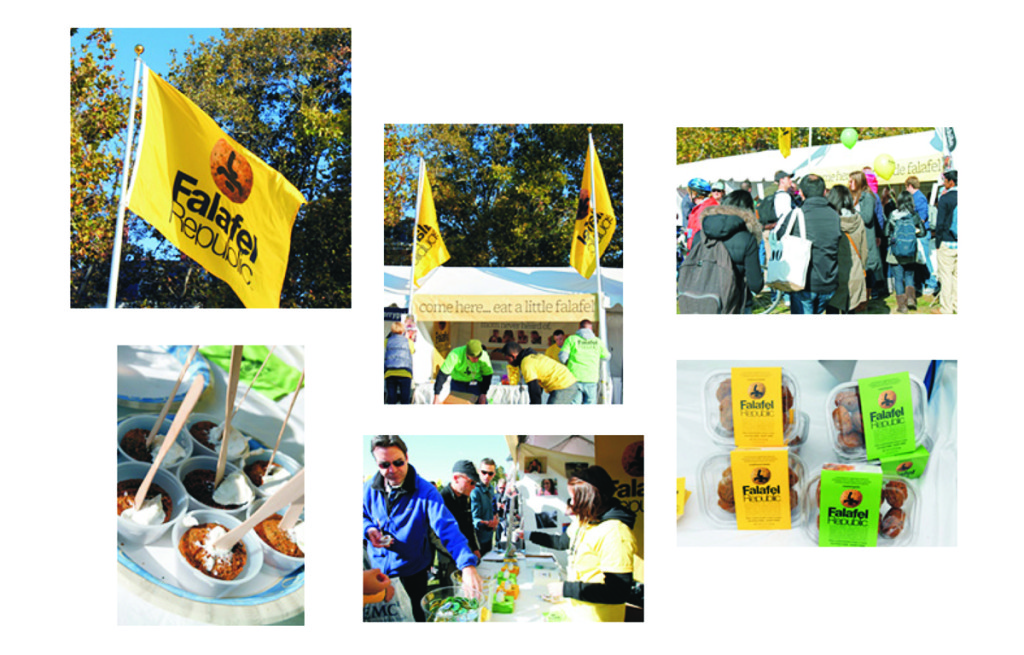 The Falafel Republic earned a score of 92 out of 100 possible points from Supermarket Guru. The package design received a perfect score. Falafel Republic was also featured on NBC's Today Show. Sales hit $3.5 million a short 6 months later.