Evolla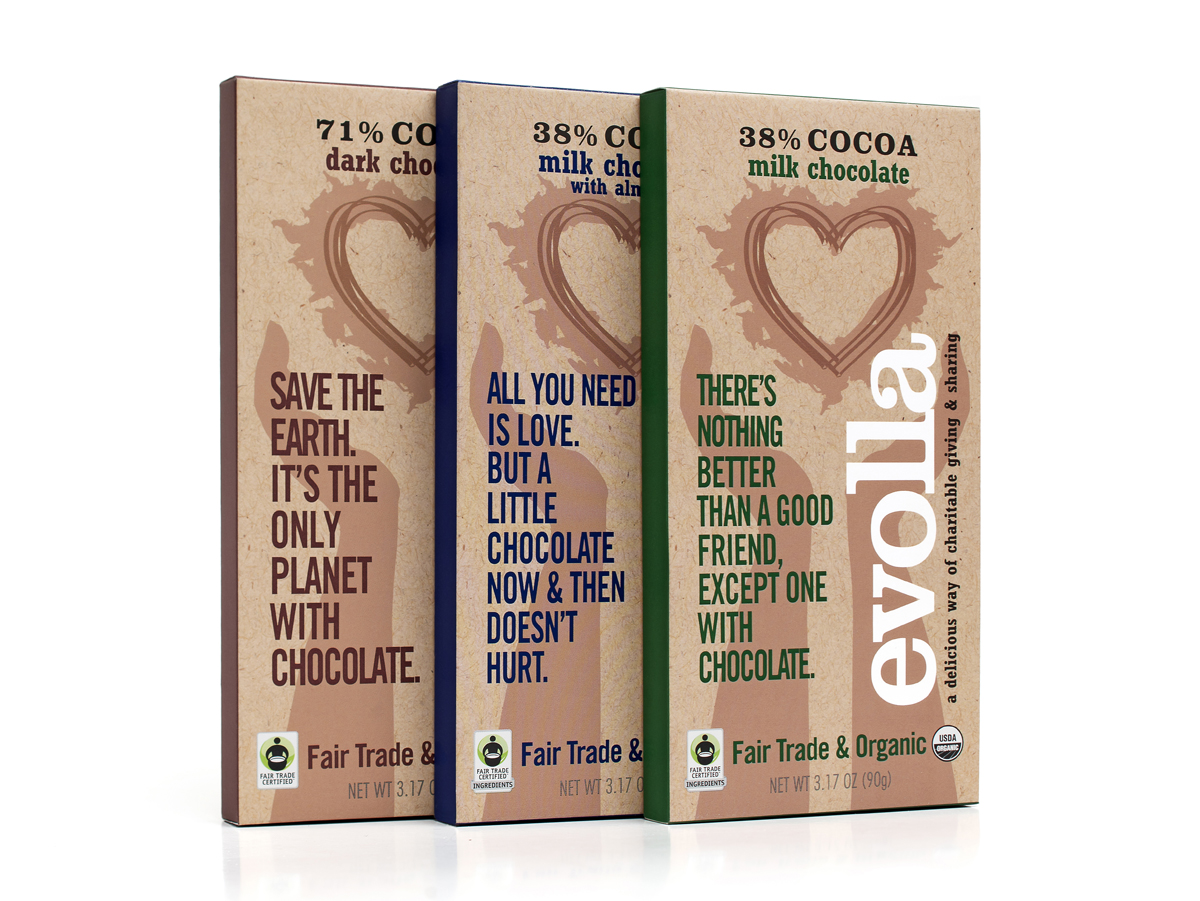 Chocolate for charity. Evolla was created to help nonprofit organizations raise money to support their programs and services. The line of chocolate bars offers non-profit supporters a great value in addition to the opportunity to benefit their organizations with the purchase of premium chocolate products.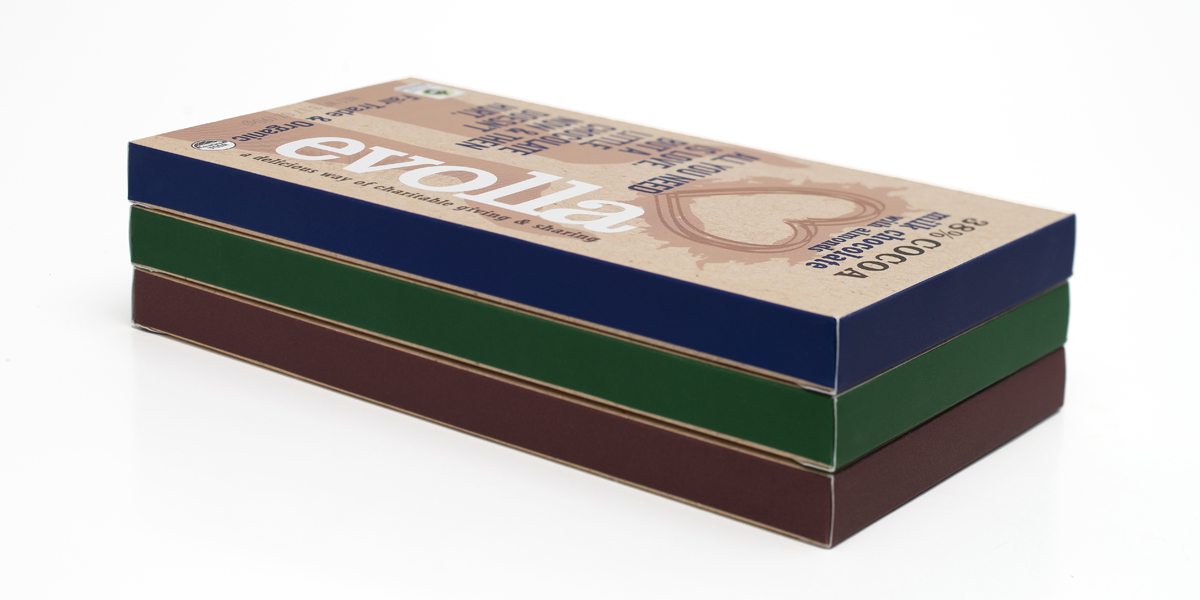 The delicious 3.17 oz, fair trade, and 100% organic Swiss chocolate bars are gluten free, soy lecithin free, and have no GMOs. These aren't inexpensive, mass produced chocolate bars—these are the real deal. This is truly a "delicious way of charitable giving & sharing."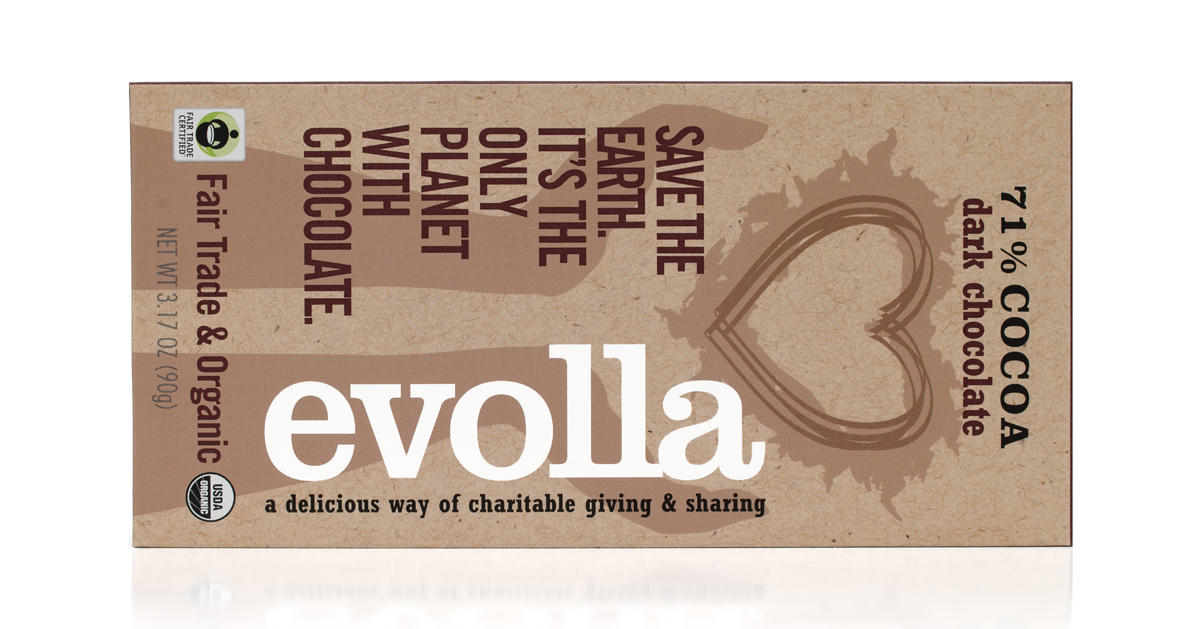 The design team positioned the product line for the marketplace, created the packaging concept, wrote the tagline, and in the end created a fun, lighthearted and heartfelt package for a serious subject.