Back To Nature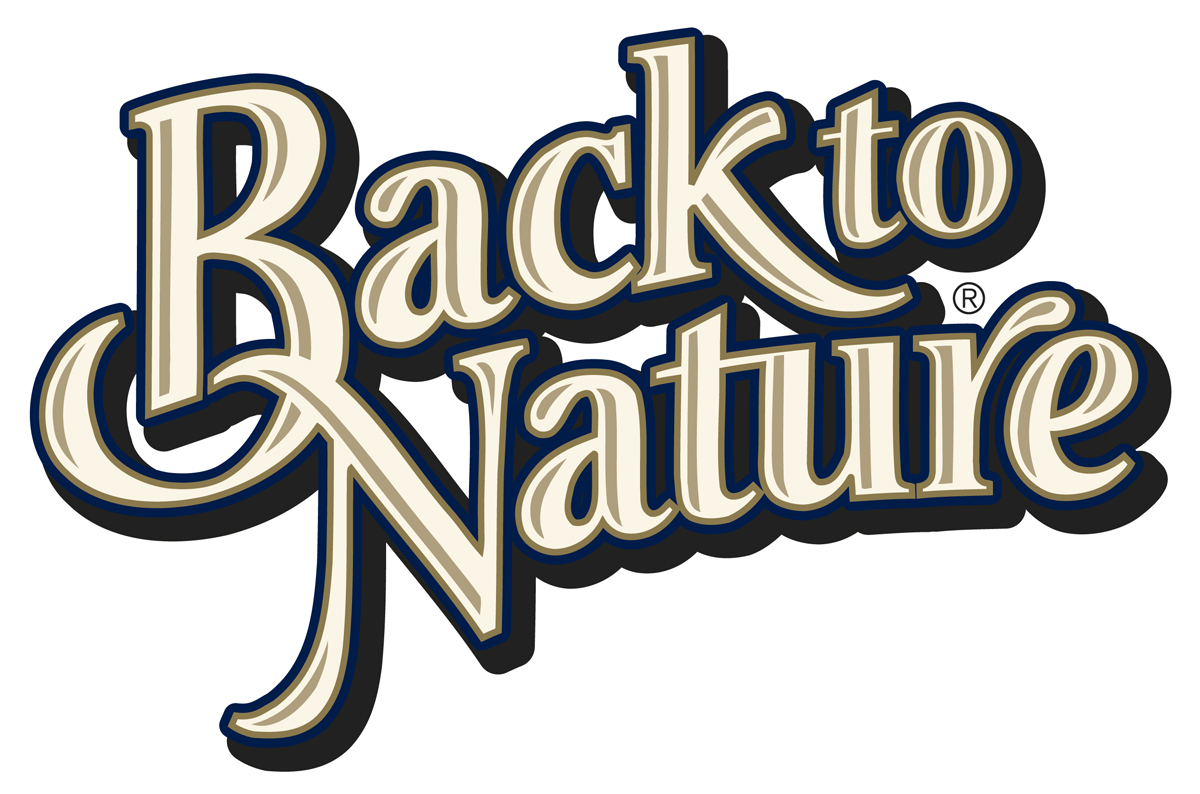 Founded in 1960 in a small health food store in Pasadena, Back To Nature was a pioneer in the manufacture of granola. In 1975, now a co-packer and with many other of their own brands, they begin producing all natural high-fiber breakfast cereals. Unfortunately, the business went through a rough period and the brand was shelved.
We were contacted years later by a new owner of the business and asked to take a look at bringing out a line of granola and cereals for them. We asked for a list of the many trademarked brands they had created over the years. One immediately stood out from the rest: Back To Nature.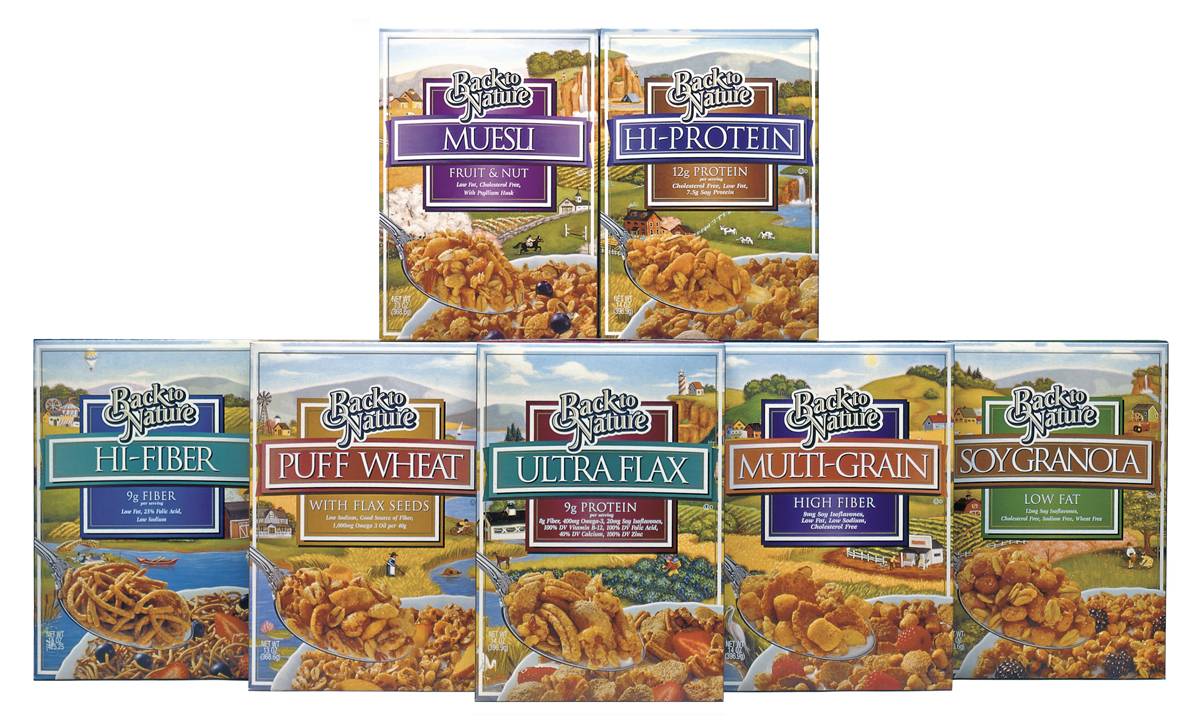 Based on our previous experience with natural products (Kashi, Hain Celestial), we recognized that a "golden" marketing opportunity could be realized by using the Back To Nature name. We detailed innovation plans to the client, who approved of resurrecting the long-dormant name, forged a positioning and brand identity appropriate to that name, and created a unified line of products that literally painted a picture of a natural and wholesome country life, which underpinned the product's market positioning. More than 30 SKUs were produced.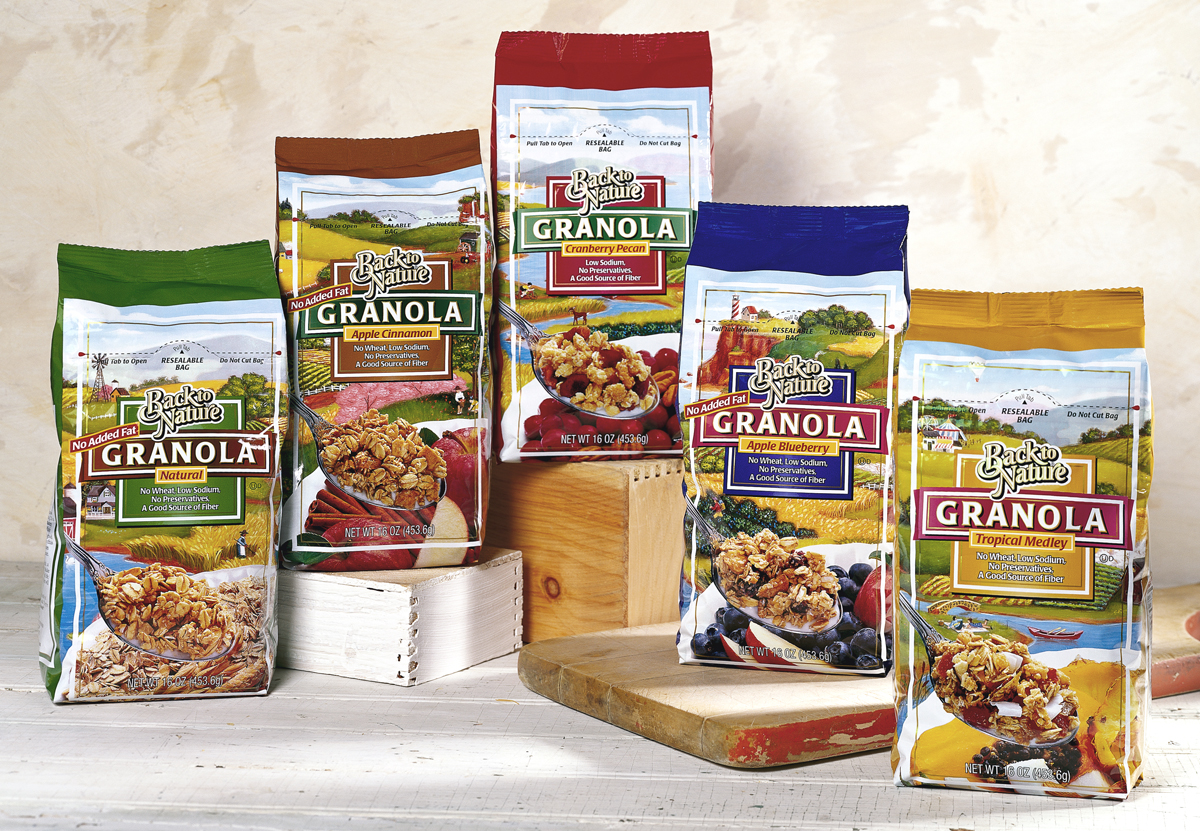 The brand was subsequently sold to Kraft, and the packaging, in the words of one of their brand managers, was "Kraftized," stripping the line of the warmth and appeal that had worked so well.