Alma Rosa Winery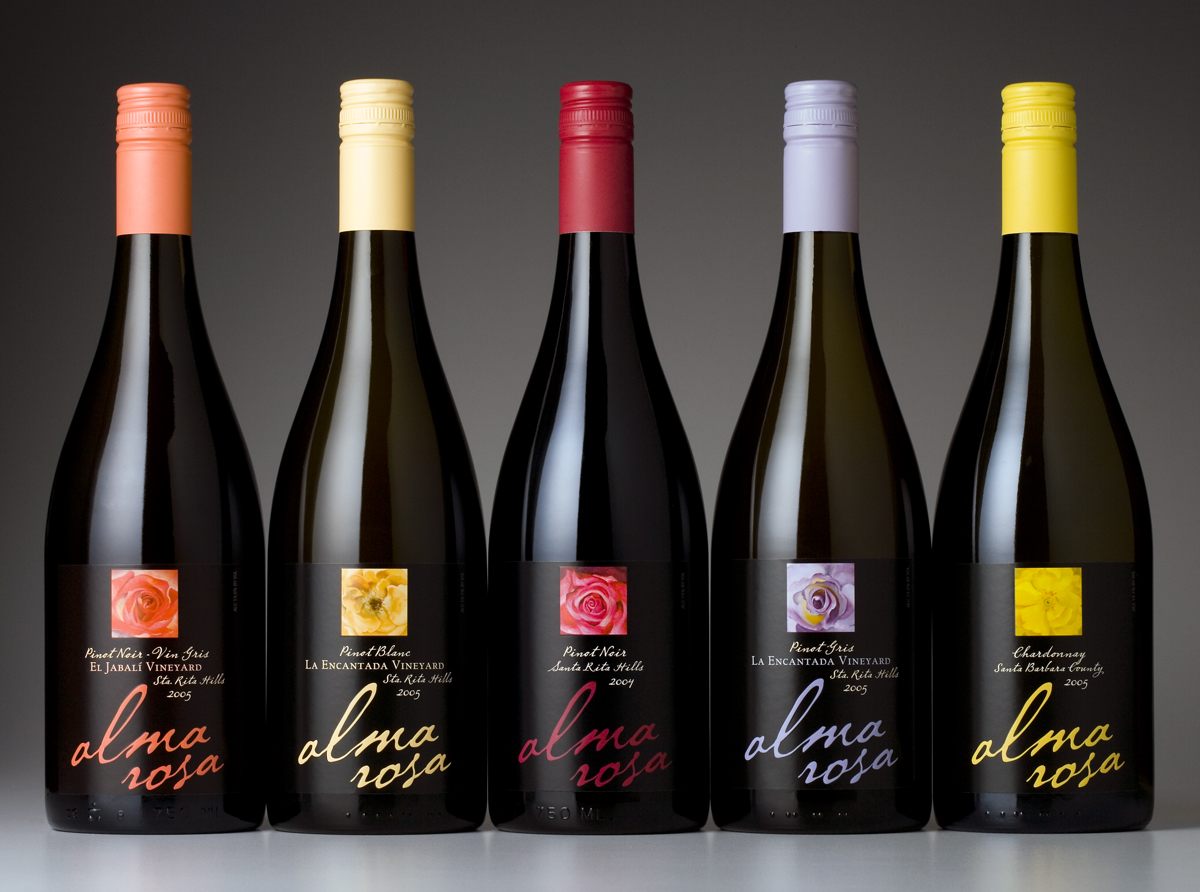 The certified organic winery is located on an old Spanish land grant rancho which became the spirit for the new packaging. The rancho's namesake roses were selected to illustrate each varietal, and the illustrator was instructed to use the work of Georgia O'Keefe as inspiration given that old adobes still dotted the rancho's property.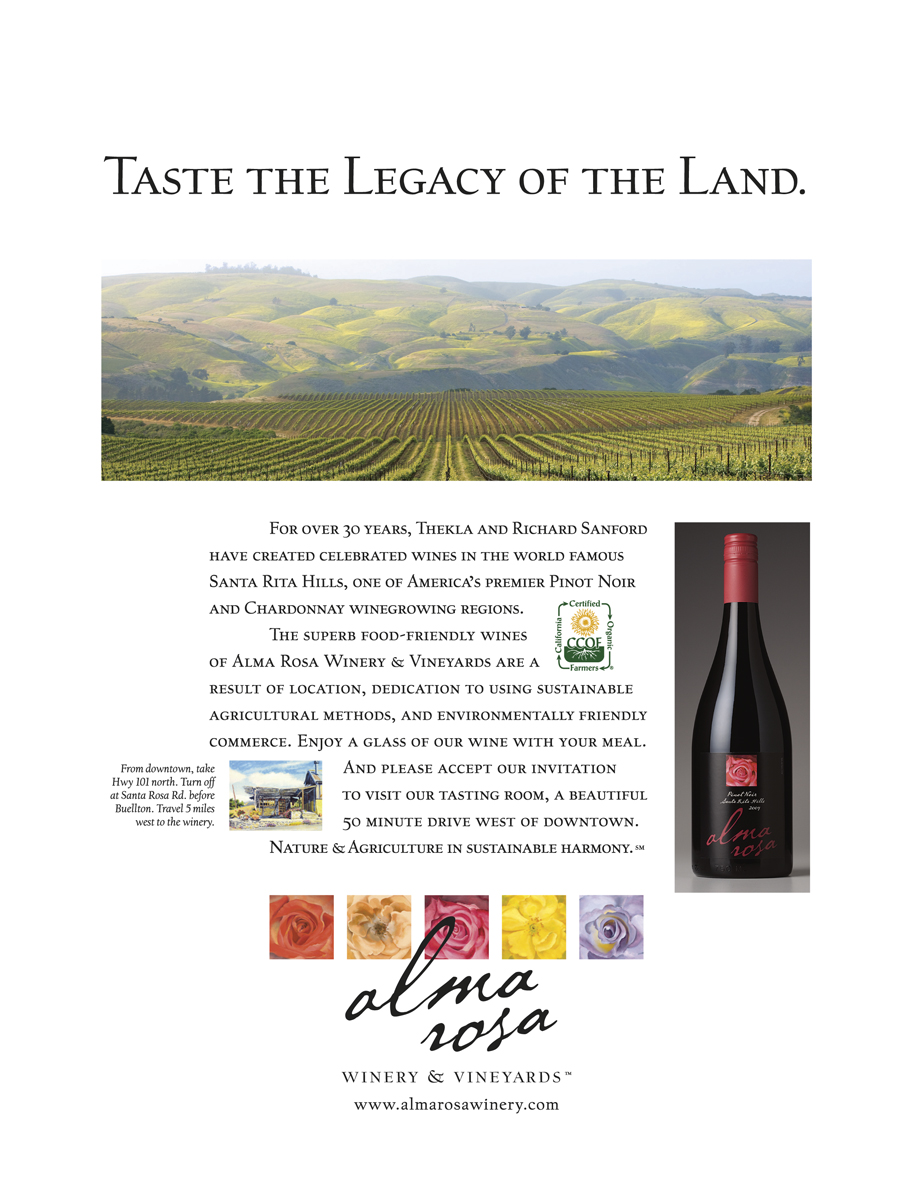 The client wished to have packaging with a minimal impact on the environment. The design team sourced recycled glass and stock, and screw-caps were selected. A bottle recycling program was implemented so that the bottles could be reused, a first in the wine industry.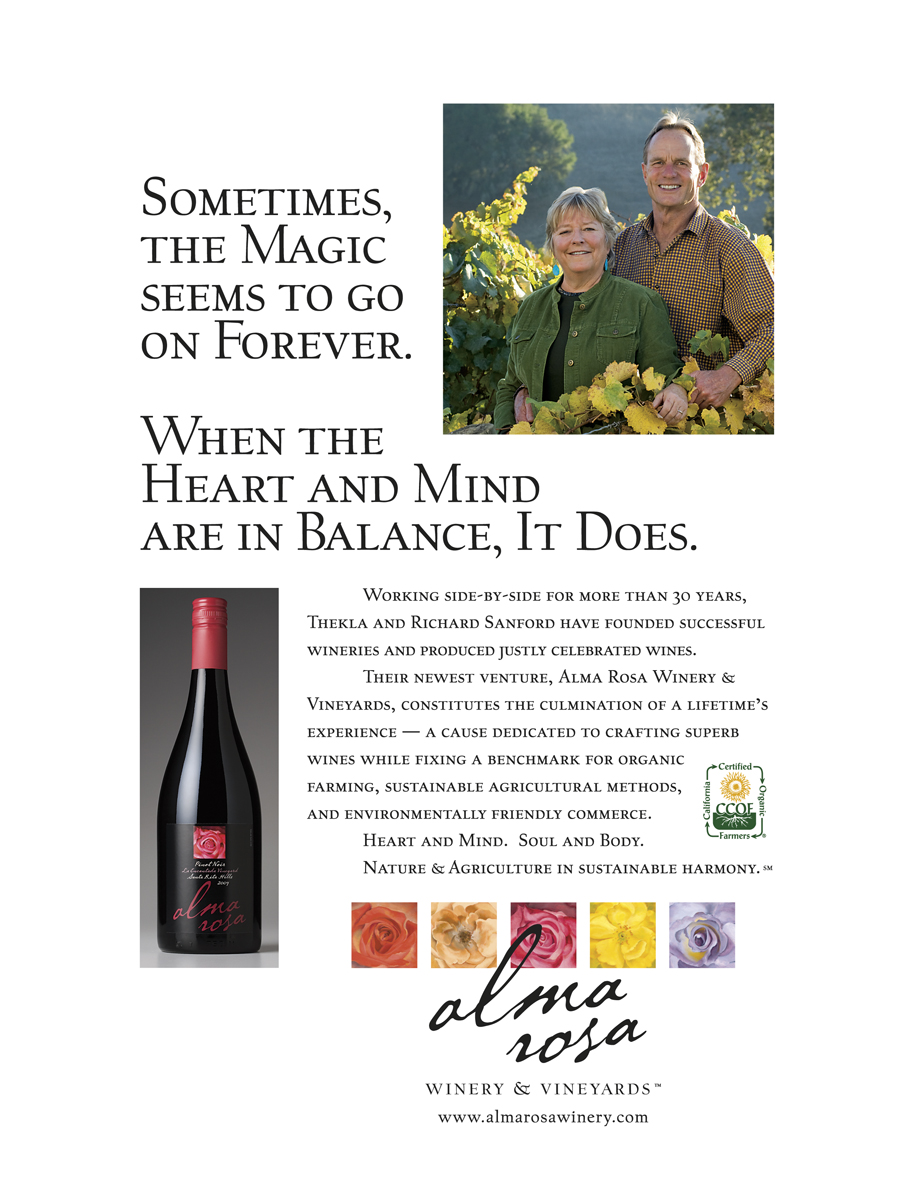 In addition, the agency created consumer ads and collateral for the winery, keying off of the pioneering work of the owner Richard Sanford and the environmentalism he espouses. His practice of sustainable farming and winemaking in the Santa Rita hills is legendary.